The BioEnergy Code – Do Not Miss These 9 Facts
Initiated by manifestation practitioner Angela Carter, The BioEnergy Code is a manifesting system based on the basic teachings of chakras and the latest technologies in neurological brainwaves.
It includes a 30-minute audio track promising to activate a "BioEnergy switch," which will let you manifest your life's desires.
The BioEnergy Code was created by Angela in collaboration with Anthony who is a manifestation guru in Nepal. His view is that our bodies contain different types of BioEnergy. Those energies are known as chakras.
The seven chakras allow individuals to live their best lives based on ancient teachings. As a result, when the energy does not flow freely, we are experiencing negative life experiences. This is known as "Blocked BioEnergy."
Through a 30-minute audio track, BioEnergy Code makes activating that energy simpler and faster. With this audio track, you'll get guided meditations and visualizations (based on traditional chakra teachings) in order to maximize your outcomes.
The BioEnergy Code Phases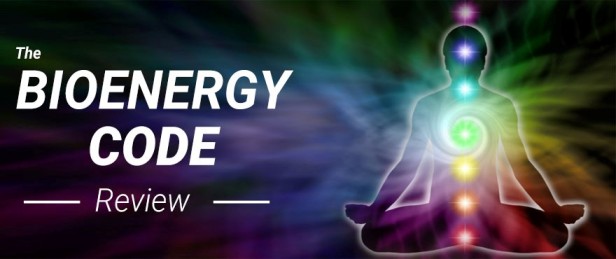 The audio track, which lasts for 30 minutes, walks you through nine phases:
Phase 1
This phase is also known as "Welcome the Energy.". During this phase, two types of frequencies will be introduced, the "Golden Frequency" and the "432 Hz," which are meant to align and calm the brain.
Phase 2
A "Foundational Energy" session clears blockages in the energy field and pinpoints areas in your life in need of belonging, safety, and stability.
Phase 3
Using statements and visualizations, "Relational Energy" teaches emotional intelligence, cultivates self-love, and fosters good, deep relationships.
Phase 4
You can enter your true self by unblocking the "Personal Power" energy. Here you'll find inner strength, happiness, and personal fulfillment.
Phase 5
Throughout this code, the fifth phase focuses on the "Heart Energy." You could tell from its name that it is about love. By clearing the way for this energy, you will be able to receive love more easily.
Phase 6
When you tap into your "Expression Energy," you'll be freer to express yourself and speak your truth. You'll also not be too bothered by what others may think.
Phase 7
In the seventh phase, you'll learn how to harness the "Intuition Energy." This is the key to empowering your intuition.
Phase 8
In the 8th phase, you will develop the "Oneness Energy." This will ultimately lead you to understand that you will find the divine both inside and outside of you. It will also make you feel whole.
Phase 9
During the last phase of the program, your BioEnergy is dedicated to achieving conscious existence. You will be able to live a life of peace and love as a result.
You can learn about bioenergy's four phases by clicking here.
Additional Bonuses
With your purchase of the audio program, you'll also receive the following bonuses:
BioEnergy Code Manual worth $47
In this 154-page ebook, you will discover what the Chakra tradition is all about and how it's based on science. Using the BioEnergy Code helps to better understand the 7 Chakras from every angle and provides information about how each Chakra is blocked with BioEnergy. To boost the functionality of the BioEnergy Code program, it is important to understand the Chakras.
5-Minutes BioEnergy Healing worth $147
Here is a short hack version of the longer program, BioEnergy Code, lasting 30 minutes. It helps you focus and have mental clarity within five minutes if your schedule is busy. In the event that there is not enough time to conduct the full session, BioEnergy Code can be used.
BioEnergy Code Decoded worth $97
In this way, we can better understand BioEnergy. BioEnergy Code helps to identify your BioEnergy zones and map out a plan for aligning them. It helps you to visualize, internalize and materialize your dream life with BioEnergy Code.
The Heart Energy Activator worth $147
For this purpose, it uses a proprietary combination of God Frequency and 432 Hz frequency. In order to begin healing, you need to release the fear in your heart.
The bonuses associated with the BioEnergy Code program amount to $438 in value.
The BioEnergy Code is immediately accessed once the payment is made, and all bonus materials are absolutely free.
>>>We have the lowest price on BioEnergy Code available online. Click here to order
Pros and Cons of BioEnergy Code
Pros
Removes negative beliefs and thoughts from you
There may be times when you need to step outside of your own negative thoughts. You can re-program your subconscious mind to unleash the full power of your body's BioEnergy for health, love, communication, confidence, intelligence, and much more when you listen to the powerful 30-minute audio and understand the BioEnergy Code concept.
Manifesting Made Simpler
We will need time and effort to learn how to manifest. Bio Energy Code teaches us how to do this. It enables you to learn how to harness your chakra's power instantly for only half an hour daily from the comfort of your home.
Offers a variety of bonuses
The four bonuses were created by Anthony and Angela Carter. These bonuses are each unique in their own way. By receiving these bonus items, you can accelerate the process of "energy switching," resulting in a sense of self-confidence and happiness more quickly.
We like the "5-Minute BioEnergy Healing", which is suitable for people on the go. Rather than spending 30 minutes meditating, you can do it in 5 minutes if you're short on time.
Fully Refundable
The BioEnergy Code is available for you to test for an entire year. You can get all of your money back if you do not like it. There is a 365-day claim period for their guarantee, making it a good deal.
The Cons
You cannot cut corners
It's worth taking the time to give this your complete attention if you're going to buy it. No one can expect to get what they want without taking action.
Science is limited in its evidence
Despite the chakra system's long history, its efficacy has not been demonstrated in clinical studies. However, meditation, visualization, and the brainwaves are all proven to be beneficial. Additionally, it should not be overlooked that many people have benefited from the opening of their chakras or their BioEnergy over the years.
The publication is only available digitally
Purchase of The BioEnergy Code is only possible through the official website. The materials are available in the members' area after you customize your order and pay for it.
There is currently no physical version of this manifestation program available from Anthony & Angela Carter.
In Summary
It would be easy to ask, "Which differentiates The BioEnergy Code from other manifestation programs around?"."
If you are still confused or skeptical about this manifestation program's success, we understand. Most likely, you failed to achieve your manifestation goals after trying other manifestation programs and courses.
In our opinion, The BioEnergy Code stands out from other manifestation programs because it focuses on transforming "negative energy in your body." They achieve this using a simple, fast method that combines traditional chakra meditation techniques with brain studies.
Aside from that, we find that the current retail price is very reasonable for The BioEnergy Code. It is a great deal for reprogramming your mind for success with a lot of value for the low price. Furthermore, Anthony and Angela Carter offered a limited time offer so their program could be more affordable to more people the last time we checked.
>>>Access The Bioenergy Code With All Bonuses – Right Now! Click here to get immediate access!
I would recommend The BioEnergy Code if you have spent money on useless manifestation programs, if you are not able to learn chakra healing from a reputable guru, or if you would like help manifesting your full potential and the life you desire.
In addition, with 365 days of money back guarantee, you have nothing to lose…
We are now done with this BioEnergy Code review. Our goal is to provide you with valuable information to help you make a wise decision about buying.
Best wishes for your future.